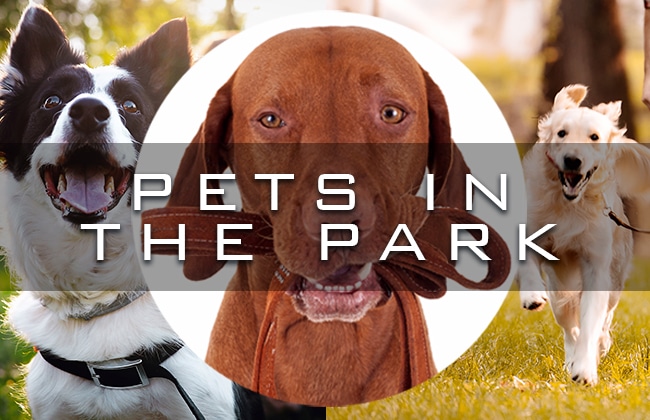 Pets in the Park
Enjoy your pet companion in a fresh air setting. Take a break from your daily routine and benefit from exercise, fun and socializing with other pets and their owners. This will become a Happy Habit!
Photo Gallery
Next time you visit the park with your favorite 4 legged friend be sure to take a photo and submit it using the form on this page. We'll add it to our photo gallery below!
Pet Policy
We welcome pets to the park! For the safety of park visitors please be sure to follow our Pet Policy.
All pets must be on a secure leash and attended at all times.
You must clean up after your pet. Pet stations are located in various areas throughout the park. Bags are provided along with a disposal receptacle.
No pets are allowed in the pavilions, picnic areas, swim complex or any public buildings. Service animals are welcome.
All pets must have a current license and vaccination tag.
Please respect all visitors to the park. Your pet is not their pet.
Owners are legally responsible for their pets and any injury or loss caused by their pet.