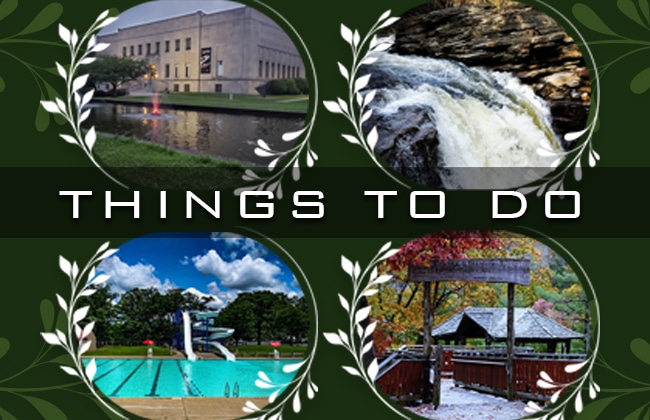 A hidden treasure, the Nay Aug Gorge was created at the end of the most recent ice age over 11,500 years ago.
It is a popular hiking and walking area in the park. The Davis Trail allows access to the Gorge providing platforms that overlook key viewing spots along the way. In the winter the scenery is bright and crisp with ice formations and snow-covered pathways. The fall allows walkers and hikers to see the beauty of the colors that nature provides with the changing of the leaves. Spring and summer awaken natures wildlife. While the water is inviting in the summer months it is illegal and extremely dangerous to swim in the Gorge. The waters tend to rise rapidly and have powerful under currents that over power the most experienced swimmer.
The Gorge at Nay Aug Park is one of 27 National Park Service Natural Landmarks in Pennsylvania.
Back to Map